Home › Environmental › Portable Radiation Detectors › Coliy Technology R500 Radiation Scanner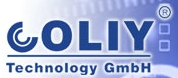 Coliy Technology R500 Radiation Scanner
R500 radiation scanner can detect rays and X-rays. The R500 has adopted the nuclear radiation sensor standards as recommended by the American Bureau of Standards and has a 2 inch large flat high sensitivity sensor. The R500 is one of the best performing instruments in the current market. With a correction factor function the customer can adjust correction parameters; The unit provides an average time setting function The R500 has a significantly improved response time. New ergonomic design, protection from electromagnetic interference using anti-saturation circuitry. Calibration of this unit can be done remotely so there is no need for direct contact at the time of calibration. The R500 has full CE certification and is manufactured to ISO9001 quality standards.



Applications

The model R500 can be easily used in restuarants, hotels, home, public places, laboratories, power plants, quarries, emergency rescue stations, metal treatment plants, underground oil fields, and oil pipeline equipment, environmental protection, police stations and other departments. It can also be used to:

Inspect food pollution
Inspect environmental pollution
Inspect underground water radium pollution
Inspect radioactivity of porcelain tableware and glass etc.
Inspect radioactivity of materials architecture such as stone etc.
Inspect radioactivity of underground drilling pipes and equipment
Inspect harmful radiation in personal precious property and jewelry
Inspect X-ray intensity of Medical and industrial X-ray instrumentation
Inspect radon radiation and cesium pollution in the surrounding environment
Inspect landfill and garbage dumps in danger of nuclear radiation contamination

Keison Products is proud to be the exclusive distributor of Coliy Technology in the United Kingdom, United Arab Emirates, Latin America and the United States of America.








Please note - Product designs and specifications are subject to change without notice. The user is responsible for determining the suitability of this product.