Home › Environmental › Parameter Measurement › Coliy Technology S300 On-Line Solid Moisture Analyser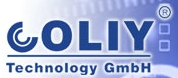 Coliy Technology S300 On-Line Solid Moisture Analyser
Advanced measuring principle
High reliability
High resolution
Temperature auto-compensation
Explosion proof design
Simple calibration
Flexible installation
CE certification
High accuracy
Stable and durable maintenance free
Manual selection of range
ISO 9000 manufacture standard
Broad technical support
Wide application suitable for almost all solid materials

On-line solid moisture analyser S300 is at present the most advanced product for moisture content measurement of solid materials with characteristics of sturdiness and durability as well as high sensitivity. Its accuracy is only minutely affected by the material's color, density and grain. S300 employs the newest technology of moisture measurement and all parts are waterproof and dustproof while the solid stainless steel shell can resist sudden impact allowing the unit to work for long periods under severe environmental conditions. Available with several methods of installation it's easy to operate and debug with high precision and wide application.

On-line solid moisture analyser S300 adopts the principle of ultra-high frequency electromagnetic wave: to utilize the resonance characteristics of L-banc of the electromagnetic to detect the moisture content. By detecting the resonant frequency and peak width of the object and at the same time making temperature compensations and adjustments the medium's moisture content can be measured accurately. It is currently the world's most advanced instrument measuring moisture content unit surpassing those Utilising other sensoring principles in terms of resolution range and reliability.






On-line solid moisture analyser S300 is available in several different model configurations with resolution up to 0.01% and range to be selected manually between 0-30% enabling its wide application.

S300 solid Moisture analyser uses the fifth generation of patent probe with temperature sensor inside. It makes accurate temperature adjustment and compensation through particular dynamic special calibration software. It is the built-in three-dimensional demarcated data module that makes operation and demarcation easy. S300 solid Moisture analyser passed CE certification for both host and accessories.

Keison Products is proud to be the exclusive distributor of Coliy Technology in the United Kingdom, United Arab Emirates, Latin America and the United States of America.


Please note - Product designs and specifications are subject to change without notice. The user is responsible for determining the suitability of this product.