Home › Laboratory › Heating & Control › Electrothermal HC5 Heating Cords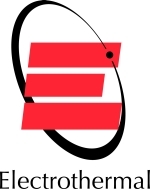 Electrothermal HC5 Heating Cords
This product is now obsolete.

UP TO 800°C QUARTZ CORD INSULATION

Surface Loading: Up to 6.5W per cm2 (42W per inch2).

Linear Loading: 328 W per m (100 W per foot).

Voltages: 115 or 230 volts.

Construction: The heater consists of a nickel/chrome-heating element wound on an inorganic core and has 61 cm. insulated unheated flexible lead at each end of the heating section. The whole, including the unheated leads, are covered with a tough external sheath of braided quartz fibre having an approximate outside diameter of 5 mm.

Applications: The cord can be traced or spiralled around the tube being heated to give a power concentration up to 6.5W per cm2.




Models in this range include HC501, HC502, HC503, HC504 and HC505.

Please note - Product designs and specifications are subject to change without notice. The user is responsible for determining the suitability of this product.