Home › Processing › Data Recording › Eurotherm Nanodac Recorder/Controller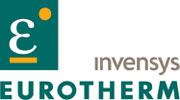 Eurotherm Nanodac Recorder/Controller
The Nanodac recorder/controller offers the ultimate in graphical recording combined with PID control for a box of its size. The compact ¼ DIN panel mount unit offers four high accuracy universal inputs for data recording and PID control. This secure data recording device with accurate control is enhanced by a full colour, ¼ VGA display to bring a crystal clear operator interface to even the smallest of machines.

Secure data recording
2 PID control loops
High accuracy universal inputs
USB removable data storage facility
Compact design
50MB flash memory
Ethernet communications
¼ VGA crystal clear display
14 virtual channels

Crystal clear, colour display

The 3.5" TFT display offers incredibly clear visualisation of process parameters with a wide selection of configurable views to best suit the application. Views include: Horizontal and vertical trends; Horizontal and vertical bar graphs; Numeric; Alarm status, and control loops. The unit also provides user wiring from the front of the product for detailed configuration without the need to connect to a PC.

Data Acquisition and Recording

The Nanodac recording functionality utilises the secure strategies and UHH format developed by Eurotherm through years of recording expertise. As well as multiple real-time views and historical review on the product, multiple data archiving strategies are provided utilising the 50MB onboard Flash memory, removable USB and data transfer via FTP to a specified server.

The four universal input channels provide high accuracy (suitable for use in Nadcap applications) and 125ms parallel sampling. An additional 14 virtual channels can be utilised to provide maths, counter, slave communications and totaliser functionality within the instrument.

Review software can also be utilised to automatically initialise pulling of data to a Review database over the Ethernet network. Both Review and Dream Report™ software can be used for report generation that meets the needs of your process.



PID Control Loops

The Nanodac instrument can also provide two independent control loops (optional). This control functionality utilises the advanced Eurotherm PID algorithm providing high performance and reliability to your process. Functionality includes one of the best autotune facilities available along with overshoot inhibition (cutbacks); compensation for power fluctuations using power feedforward; linear, fan, oil and water cooling.

Designed for ease of use

As well as precision PID control from the world's leading supplier and secure data recording, the Nanodac instrument can be configured using iTools software.

This software is used across the Eurotherm controller ranges and is proven to reduce engineering and save cost through its powerful cloning facility. Any configuration created for a Nanodac recorder/controller can be stored, modified offline and/or cloned for use in other instruments.

This makes the spares holding simple and flexible and vastly reduces engineering and any down time that may occur.

iTools also provides a Graphical Wiring Editor reducing the engineering time for even the most sophisticated configurations.
Please note - Product designs and specifications are subject to change without notice. The user is responsible for determining the suitability of this product.


Eurotherm Chessell Recorder/Controller

Nanodac

Eurotherm Chessell Graphic Data Management Units

6100A / 6180A

Eurotherm Chessell Strip Chart Recorders

4100 / 4103

Eurotherm Chessell Circular Recorders

392 / 394

Eurotherm Chessell Thyristors

EPower

Eurotherm Chessell Temperature Controllers

3200 / 3500

Eurotherm Chessell Automation Control

T640

Eurotherm Chessell Visual Supervisors

Eycon

Eurotherm Chessell Enquiry Form

Eurotherm Chessell Enquiry Form



Want A Quotation?

Please fill out the following fields and we will e-mail you a quotation shortly.