Home › Personal Safety › Safety Wear › Vochoc GoodPRO HR Aluminised Suits Fire Entry Clothing



Vochoc GoodPRO HR Aluminised Suits Fire Entry Clothing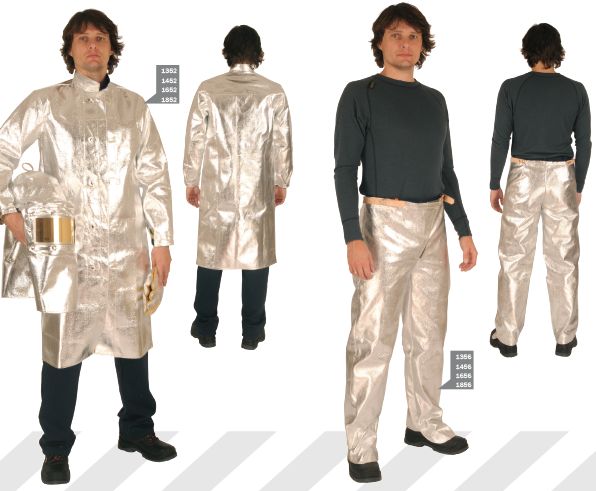 Description:

Aluminised protective suits with maximum protection against heat risks made of aramid materials coated with reflective Aluminised layer. Designed especially for heavy metallurgy and glass factories with a high risk of exposure to extreme radiant heat and molten metal splash. Available in 4 different material options and several design modifications.

Type:


GoodPRO HR1 Gabriel - Quality Aluminised suit with carbon - higher protection


GoodPRO HR4 Bara - Basic Aluminised suit - our best-seller


GoodPRO HR5 Michael - Premium double Aluminised suit with carbon - the highest protection


GoodPRO HR7 Richard - Special light and soft Aluminised suit - high level of comfort

Use:


GoodPRO line HR offers special protective garments constructed for protection against extreme temperatures, molten metal splash as well as exposure to open fire.

Recommended for foundries, metallurgical and glass industry. Ideal for maintenance and overhauls in petrochemical and gas industry.


Please note - Product designs and specifications are subject to change without notice. The user is responsible for determining the suitability of this product.