Home › Personal Safety › Safety Wear › Vochoc Aluminised Proximity Aprons/Gaiters/Sleeves



Vochoc Aluminised Proximity Aprons/Gaiters/Sleeves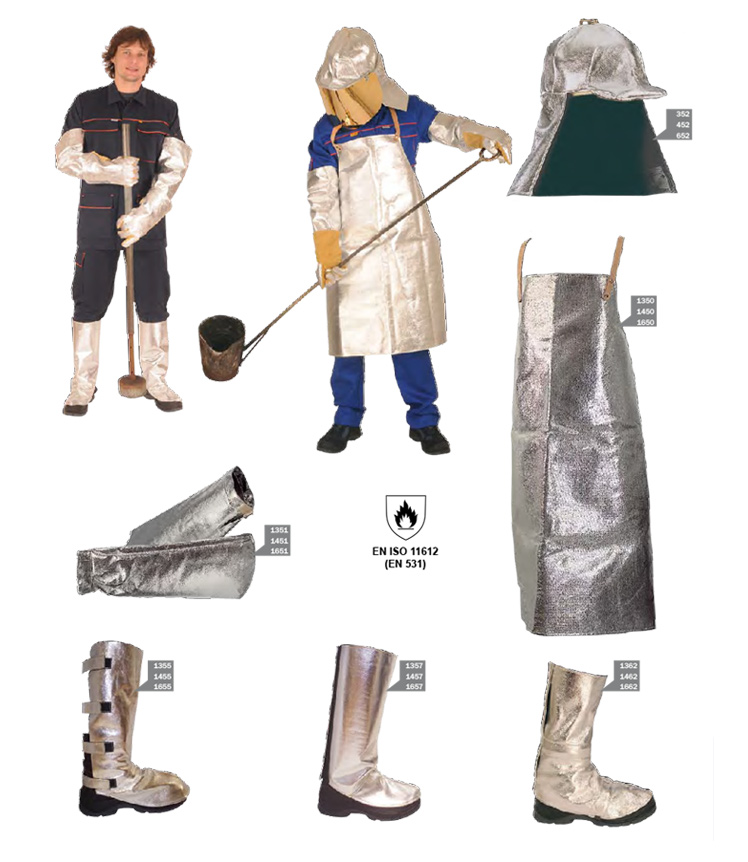 Suits GoodPRO HR - aluminised

Description:

Aluminised garments GoodPRO HR protect against radiant heat, flames and metal splash. They offer high comfort and ease of movement. When combined with undergarment FR1 Martin or FR5 Katka, it ensures excellent protection and high performance.

Use:

Protective aluminised suits GoodPRO designed for metal processing, glass and engineering industry, petrochemical and gas industry.

Part Numbers:

1350, 1450, 1650, 1351, 1451, 1651, 352, 452, 652, 1355, 1455, 1655, 1357, 1457, 1657, 1362, 1462 and 1662.





Please note - Product designs and specifications are subject to change without notice. The user is responsible for determining the suitability of this product.