Home › Personal Safety › Safety Wear › Vochoc Leather Gloves



Vochoc Leather Gloves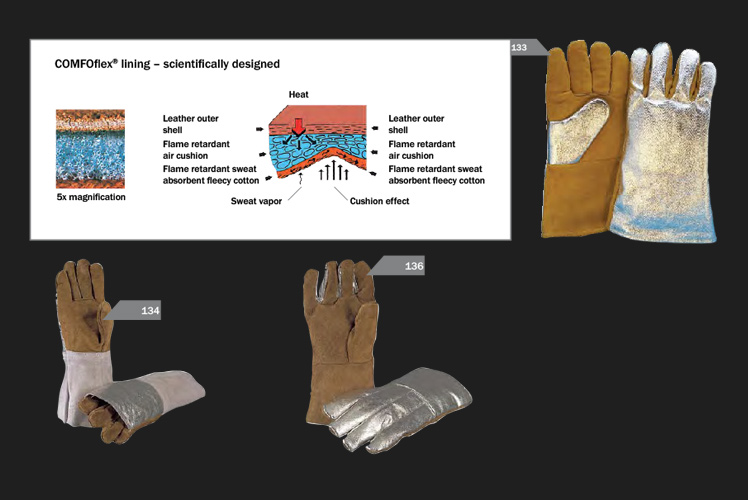 Description:

Glove for handling objects up to 250 °C. Protection against contact heat, flame, radiant heat and molten metal splash.

Use:

Welding, foundry and metal processing, glass, engineering industry.

Material:

Palm: thermostabil leather
Back: aluminised coated aramid - 370 g/m2
Insulation: wool, special insulation lining COMFOflex

Order Numbers:

133, 136, and 134.


Please note - Product designs and specifications are subject to change without notice. The user is responsible for determining the suitability of this product.