Home › Environmental › Power Analysers › Yokogawa CA11E Handy Calibrator (for voltage/current)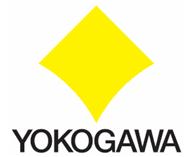 Yokogawa CA11E Handy Calibrator (for voltage/current)
The CA11E is a Voltage/Current Calibrator including both signal source and measurement functions. The unit has simple operation and is easy to use, with a lightweight, compact body.

Features

Source and Measuring of Voltage and Current: General and measures voltages up to 30V DC and current up to 24 mA DC

Improved display resolution for current. The generation /measurement resolution has inproved to 0.001mA

24VDC(20mA) Loop check function

4-20 mA and 1-5 VDC Step-up/down Function: The output level can be changed between 1<>2<>3<>4<>5V signals for the 1 to 5V DC output, for efficient calibration work.

20 mA SINK Function: Absorb the voltage supplied from an external power supply to its H terminal and simulates a two-wire transmitter, idea for loop checks.

Sweep Function: Increase and decrease the output level to the preset level at a constant rate for the selected sweep time (16 or 32 seconds). The sweep function and sweep time are set by the internal dip switch.



CA11E and CA12E models.

Keison Products only supply Yokogawa portable test instruments and cannot supply any other Yokogawa products. For clarification of what we supply, please see the product list.

Please note - Product designs and specifications are subject to change without notice. The user is responsible for determining the suitability of this product.