Home › Environmental › Power Analysers › Yokogawa CA12E Handy Calibrator (for temperature)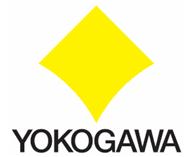 Yokogawa CA12E Handy Calibrator (for temperature)
The CA12E is a Temperature Calibrator including both signal source and measurement functions. The unit has simple operation and is easy to use, with a lightweight, compact body.

Features

Simulator of common thermocouples and RTD sensors: Outputs a signal equivalent to signals of ten types of thermocouple K, E, J, T, N, R, U, L, B and S as well as Pt100 resistance temperature detector. (The former Pt100 standard, JPt100, is also selectable by an internal dip switch.) Suitable for a broad range of applications such as maintenance of industrial process instruments and various thermometers.

Multi-range thermometer: Can be used as a multi-range thermometer. Three-wire RTD connection for an RTD is possible.

Built-in sensor for reference junction compensation: Reference junction compensation when generating a thermocouple signal can be performed by the built-in temperature sensor. For more precise compensation, use the external RJC sensor (Model B9108WA).

C/F Selection Key: Select "C" or "F" unit.

Terminal adapter: Provides screw terminals for connecting a temperature sensor such as a thermocouple and RTD when measuring temperature. When sourcing an RTD signal, a three-wire RTD signal can be output using the lead cables that come with the CA12 by short-circuiting the Lo-Lo terminals using the short-circuit bar that also comes with the CA12.



CA11E and CA12E models.

Keison Products only supply Yokogawa portable test instruments and cannot supply any other Yokogawa products. For clarification of what we supply, please see the product list.

Please note - Product designs and specifications are subject to change without notice. The user is responsible for determining the suitability of this product.