Home › Environmental › Power Analysers › Yokogawa CA150 Handy Calibrator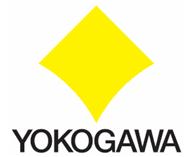 Yokogawa CA150 Handy Calibrator
Multi-functional and high-precision calibrator that can be used to calibrate and test industrial process devices and various electronics equipment.

Features

Vertical hand-held calibrator: Easy-to-hold vertical type is designed to make it intuitively easy to operate, as individual functions are accessed directly by pressing assigned keys.Using the main unit body case (model name: 93027) , you can hang CA150 to your body or a handrail to keep it handy.

Simultaneous signal source and measurement operations at the same time: In conventional calibration applications, multiple devices such as a standard generator, dial resistor and multi-meter were required. Now with a single CA150 unit, it is possible to perform operation check at regular inspection and maintenance of thermocouples, RTDs and instruments, as well as maintenance and equipment diagnosis of process devices such as transmitters, thermostats and signal converters.

Highly accurate and multi-functional source and measurement: High accuracy: 0.02% for the generation unit and 0.02% for the measurement unit for DCV Range Source and measure function of DCV, DCA, OHM, RTD, TC (10 kinds), Frequency, Pulse Source unit response time is minimum 5msec only DC1V,10V,500ohm(excitation current 1mA) and RTD(excitation current 1mA) of range.

Loop power supply function: It is possible to measure generated current signals while supplying loop power from a two-wire type transmitter (up to 22 mADC).





Keison Products only supply Yokogawa portable test instruments and cannot supply any other Yokogawa products. For clarification of what we supply, please see the product list.

Please note - Product designs and specifications are subject to change without notice. The user is responsible for determining the suitability of this product.