Geotech GA5000 Portable Landfill Gas Analyser

The Geotechnical GA5000 portable landfill gas analyser is easy to use and calibrate, benefiting from our market leading reliability and helping you to standardise monitoring routines, whilst supporting environmental legislation compliance.
GA5000 landfill & contaminated land gas analyser with available gas measurements of CH4, CO2, O2, H2S and CO
Find out more on our sister site Cadmus Products

Key Features
ATEX IECEx MCERTS (applied for) CSA and UKAS calibration (ISO17025) certified

Measures % CH4 CO2 and O2

Peak and previous CH4 reading

Simultaneous display of all gases

3 year warranty
CH4 and CO2 accuracy +/-0.5% after calibration

Get a Quote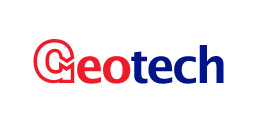 Please note - Product designs and specifications are subject to change without notice. The user is responsible for determining the suitability of this product.