Home › Gas Analysers › Boiler/Flue › Kane 250 Combustion Meter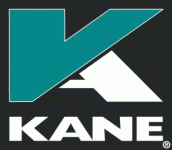 Kane 250 Combustion Meter
This product is now obsolete. Please click here for the latest Kane product range.

The KANE 250 is the lowest priced combustion analyser that does not compromise on performance or features.

Its unique rotary switch also makes it the simplest and quickest to use.


Features

O2, CO, CO2, CO/CO2 ratio and efficiency readings
Multi fuel
Professional quality sensors (CO readings to 1ppm)
Detachable flue probe
Real time clock
Infra-red output to optional printer
Rubber sleeve with integral magnet
Designed to meet BS7927

Each KANE250 is supplied with:

Flue probe, batteries, rubber sleeve with integral magnet, and instruction manual.

KANE250 options include:

Soft carry case, infra-red printer, NiMH rechargeable batteries and charger.




Kane is now known as Kane International Ltd.

Please note - Product designs and specifications are subject to change without notice. The user is responsible for determining the suitability of this product.