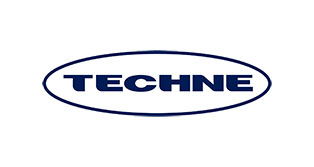 Techne
Techne
is a global top brand of laboratory equipment and temperature calibration instruments. The vast Techne product portfolio includes thermal cyclers, dri-block heaters, water baths and temperature calibrators.
Not content with just manufacturing a small range of scientific instruments, Techne has also developed a range especially for molecular biology. Instruments in this range include thermal cyclers and hybridisation incubators. Techne's growing portfolio covers a varied and diverse range of products. Key areas include laboratory, life science, industrial, analytical and electrochemistry. With such a diverse range of products, comes a diverse range of customers. Users of Techne products include those working in molecular biology research, DNA, water quality testing, clinical diagnostics, sequencing, temperature calibration, gelation time, Sous-Vide cooking methods and hybridisation.
Find out more on our sister site Cadmus Products.
As a sign of Techne's quality, NIST traceable calibration is available on the entire range. Techne conforms proudly to all of the latest safety directives, including the European CE requirements. Techne appreciate that total compliance is vital with these directives. Therefore, all Techne products are tested and approved by an external test house, which is fully accredited. Techne is also compliant with WEEE, the Restriction of the use of Certain Hazardous Substances directive, the Waste Electrical and Electronic Equipment directive and RoHS, introduced in 2006.
See the available products below. If you need to get a quick quote, call us now on +44(0)330 088 0560 or email
[email protected]