Home › Gas Analysers › Safety › BW Gas Alert Micro Clip X3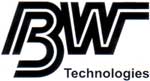 BW Gas Alert Micro Clip X3
The BW GasAlertMicroClip X3 is part of the world's most popular multi-gas detector range.

With a five-year expectancy, the BW GasAlertMicroClip X3 has been built to last and is backed up by a three-year warranty. The all-new O2 sensor in the detector doesn't even need to be replaced during the life of the gas detector.

The BW GasAlertMicroClip X3 offers guaranteed runtime, even in extreme temperatures and also has an unmatched rating of IP68. The detector further benefits from unmatched water protection - up to 45 minutes at a depth of 1.2m.

Designed to be easy for users to operate, the BW GasAlertMicroClip X3 even comes at an affordable price.

Features & Benefits


GasAlertMicroClip X3 for extended reliability with 3-year warranty
Guaranteed to run an entire shift - even at -4°F (-20°C)
IP68 rating - unmatched water protection
Compact, lightweight and easy to use - with one-button operation and no extensive training

Quick Specs


Rechargeable battery - survives harsh temperatures, punctures and 20-foot drops
Flashing green IntelliFlash™ light for compliance at a glance
Reflex™ Technology ensures sensor responsiveness for safety, uptime and worker confidence

If you would like to buy the BW Gas Alert Micro Clip X3 online, you can do so here at Cadmus Products.



Ordering Information


GasAlertMicroClip X3 4-Gas Detector

%LEL, O2, H2S, CO MCX3-XWHM-Y-NA

GasAlertMicroClip X3 3-Gas Detector

%LEL, O2, H2S MCX3-XWH0-Y-NA
%LEL, O2, CO MCX3-XW0M-Y-NA
O2, H2S, CO MCX3-X0HM-Y-NA

GasAlertMicroClip X3 2-Gas Detector

%LEL, O2 MCX3-XW00-Y-NA
H2S, CO MCX3-00HM-Y-NA
O2, H2S MCX3-X0H0-Y-NA
O2, CO MCX3-X00M-Y-NA

GasAlertMicroClip X3 1-Gas Detector

O2 MCX3-X000-Y-NA
H2S MCX3-00H0-Y-NA
CO MCX3-000M-Y-NA

Confined Space Kit

GasAlertMicroClip deluxe confined space kit - includes manual aspirator kit, IR connectivity kit with Fleet Manager II software, calibration cap with 1 ft. / 0.3 m hose, 0.5 LPM regulator, sampling probe, leather carrying case, auxiliary filter and carrying case with foam insert. Detector and calibration gas sold separately. MC-CK-DL
Carrying case for GasAlertMicroClip with foam and lid insert MC-CK-CC

Carrying & Protective Accessories

Neck strap with safety release GA-NS-1
Short strap (6 in. / 15.2 cm) GA-LY-1
Extension strap (4 ft. / 1.2 m) GA-ES-1
Chest harness GA-CH-2
Black leather and PVC carrying holster MC2-LC-1
Auxiliary filter kit (complete with filter adaptor and 5 filters) MC-AF-K1
Auxiliary filter adaptor (no filters) MC-AF-1
Auxiliary filter replacement for adaptor (kit of 10) MC-SS-AF-K1

Sampling & Testing Equipment

Manual aspirator pump kit with probe (1 ft. / 0.3 m) MC-AS01
Test cap and hose (1 ft. / 0.3 m) replacement MC-TC-1

Power Options and Spares

Multi-unit (5) cradle charger MC2-C01-MC5
Multi-unit (5) wall outlet power adaptor GA-PA-1-MC5-NA*
12-24 Vdc vehicle power adaptor GA-VPA-1
12-24 Vdc direct-wire power adaptor GA-PA-3
Replacement wall outlet power adaptor GA-PA-1-NA*
Please note - Product designs and specifications are subject to change without notice. The user is responsible for determining the suitability of this product.